Stockists
We're proud to have our products stocked with at a variety of store types. Ranging from professional barber shops to online stores. Check out the fantastic businesses that we work with below. 
National Botanic Gardens of Wales
It is an honour to have a selection of our products stocked within the gift shop of the National Botanic Garden of Wales, a nationally recognized horticultural park, notably known for it's large glass house showcasing plants from around the world. Highlighting the natural beauty that Wales has to offer. 
Osh The Barber
https://oshthebarber.nearcut.com/
Osh the Barber is a well established barber based in the Carmarthenshire. His books are always full and slots have to be reserved weeks in advance.
Mancave Barber 
Profesionals barbers, Kevin and Lewis, are highly skilled in the craft of men's hair and beard styling and are always happy to advise you on the best haircut for your desired look. 
Man Cave barbers offer a friendly and relaxed walk in service and look to provide you with a great customer experience and even better haircut, shave or beard trim.
Theo Fred & bear
https://www.theofredandbear.com/
Theo Fred & Bear are an online store offering unique gift ideas. We're so happy to be included in the list of fantastic gifts offered by this store. 
Valhalla Hair Salon, Hastings.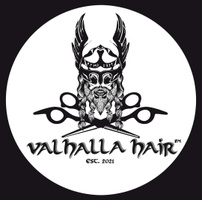 At Valhalla Hair, we believe in doing things a little bit differently. We'll work with you to deliver the best haircut and style regardless. We're an alternative salon, set apart by our commitment to helping you to express yourself through the medium of hairstyling. We've been working in Hastings to deliver an expert level of hair styling and colouring to our clients, growing relationships with our customers, and generally showing why our alternative approach is better than the mainstream.
If you are interested in stocking our products, please get in touch via email or through our social media channels.